Special Tastes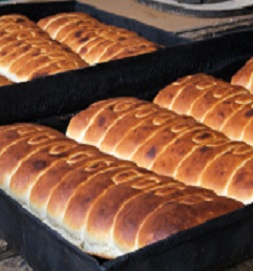 Nevşehir Simit
It is a pastry made by using fermented chickpea yeast. It is also called by names like "bensimet", "besimet". It has an oblong shape with a little bulge on top of it in the same form, so it differs from traditional ring shaped simits. It gets its distinctive smell from the chickpea yeast inside of it. It tastes more like bread than common simit. Nevşehir Simit is traditionally consumed with pot cheese in the city.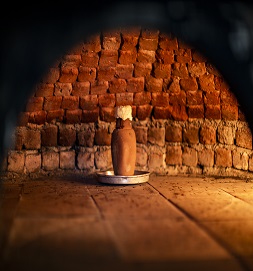 Nevşehir Pottery Kebab
Pottery Kebab, whose taste is in your palate with its unique presentation, is made by blending beef, pepper, tomato, garlic and many spices.
The materials put into the kebab made from soil are cooked in low wood fire for 2 hours by closing the mouth of the jug with a dough.
The Cappadocian Pottery Kebab, whose presentation is as immense as itself, gets a visual feast when the waiter breaks and serves the pot on the table.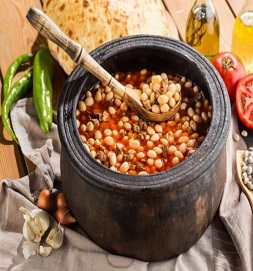 Ağpakla
Ağpakla, cooked in the famous pottery of Avanos, has emerged by cooking synchronized cooking of dry white beans, oil and bony meat, onions and delicious spices.
In order to discover Anatolia in the pot, you should wait for it to cook for at least 3 hours.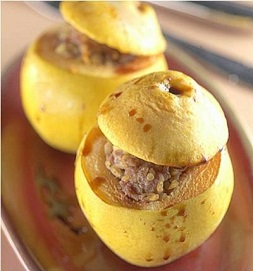 Stuffing Quince
Stuffing Quince, one of the most interesting tastes of Cappadocia Turkish Cuisine, is one of the rare dishes where you can feel a mixture of salty and sweet.
It is prepared by filling the carved quince with a mixture of minced meat and smaller granules of burghul.
One of the signature dishes of Cappadocia Cuisine has managed to enter our kitchen with the combination of the sour taste of the quince and the cooked minced meat-burghul mixture.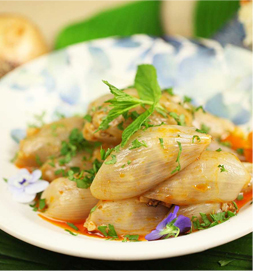 Soğanlama
Practical and fast-made onion is made by simply cooking the onion and dough. In addition, it is supplemented with tomatoes, green peppers and spices that vary according to the palate of the maker.
With the beautifully cooked dough in the dough, a very simple but delicious nutritious meal will take its place in the table.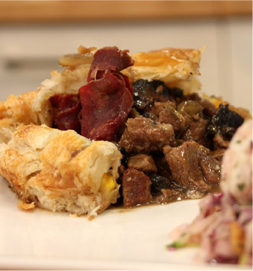 Sızgıt
It is prepared by cooking the diced meat in cubes with kidney oil and tail oil in addition to its own oil and drying. After being cooked, it is frozen and the oils are frozen and ready for service.