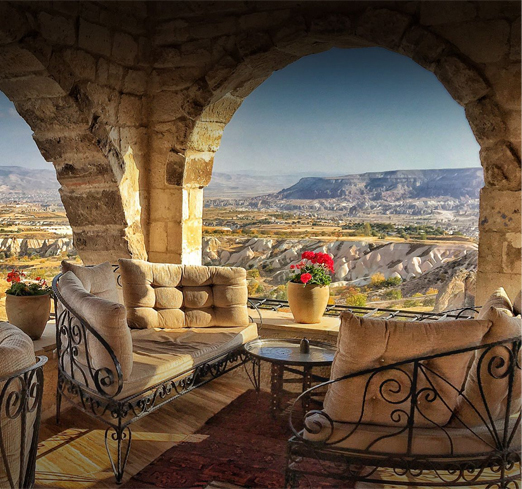 Stay In
Cappadocia
Cappadocia, the most unusual in Turkey, is one of the most attractive locations and is one of the most mystical and accommodation centers; perhaps the most worth seeing.
In The Heart Of Turkey
Don't Leave Without Seeing
The saying that "places to visit in Cappadocia are countless" is not an exaggeration.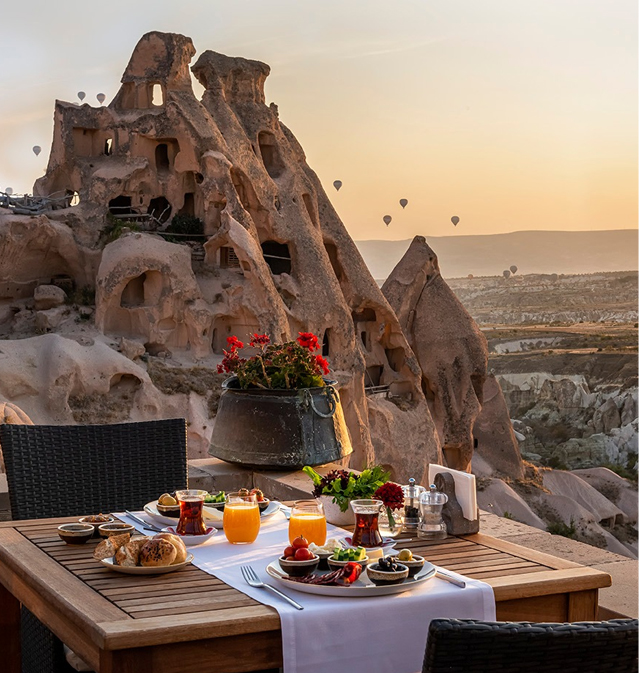 UNIQUE FLAVOR
UNIQUE FLAVOR
Eat In
Cappadocia
Enjoy the delicious local flavors, in the unique scenery and nature of Cappadocia.
In The Heart of Turkey
Enjoy In Cappadocia
Cappadocia is the center of a dream trip from its thousands of years of historical beauty bar. Do not go without living these lifelong experiences...
Are You Ready for a Spectacular Cappadocia Tour?
Create Route
You will be refreshed with every step you take in Cappadocia, where the summer is beautiful, the spring is beautiful, the winter is completely beautiful and the autumn is indescribable.
The Most Popular Routes in Cappadocia